Happy autumn! We wish you and yours health and happiness as we approach winter.
Often, we are asked, "Is now a good time to sell?" There are two basic answers to that question, regardless of how hot (or not) the market is.
So, is it a good time to sell?
If you're selling a property that is not your principle residence, now is a great time to sell! Prices have never been higher, and inventory is still low, so if you would like to "cash out" on your investment, now is a great time! Bear in mind that you will likely have to pay a capital gains tax after the successful sale of an investment or second property. If you need an accountant to speak to, let us know and we'll point you in the right direction.
If you're selling your principle residence, now is good time to sell, but it's a really tough time to buy. If you're selling and buying in the same market, your gains on the sale are negated by the increased prices that you pay when you buy. Perhaps you've thought about selling now and not buying until the market cools. In our opinion, prices likely won't come down any time soon, regardless of what the gloomy forecasts from the the CMHC say. Renting for the interim may be a strategy, but before you decide to do that, consider that the money you pay in rent during that interim period could be more than what you would save even if prices come down after the new year.
After all, inventory is still low and construction material prices are rapidly on the rise, meaning that the rate of new home construction is dropping as well, which contributes to a decreased supply while the demand is still strong. Combine that with all time low mortgage interest rates, and it looks like this market will be here to stay for some time.
We'd be happy to chat with you if you have any further questions!
Best regards,
EMESE Zaduban & HENK Vanden Beukel
Sales Representatives
Emese 416-886-7050, Henk 905-932-8453
emese@aheadabove.ca, henk@aheadabove.ca
Featured Listing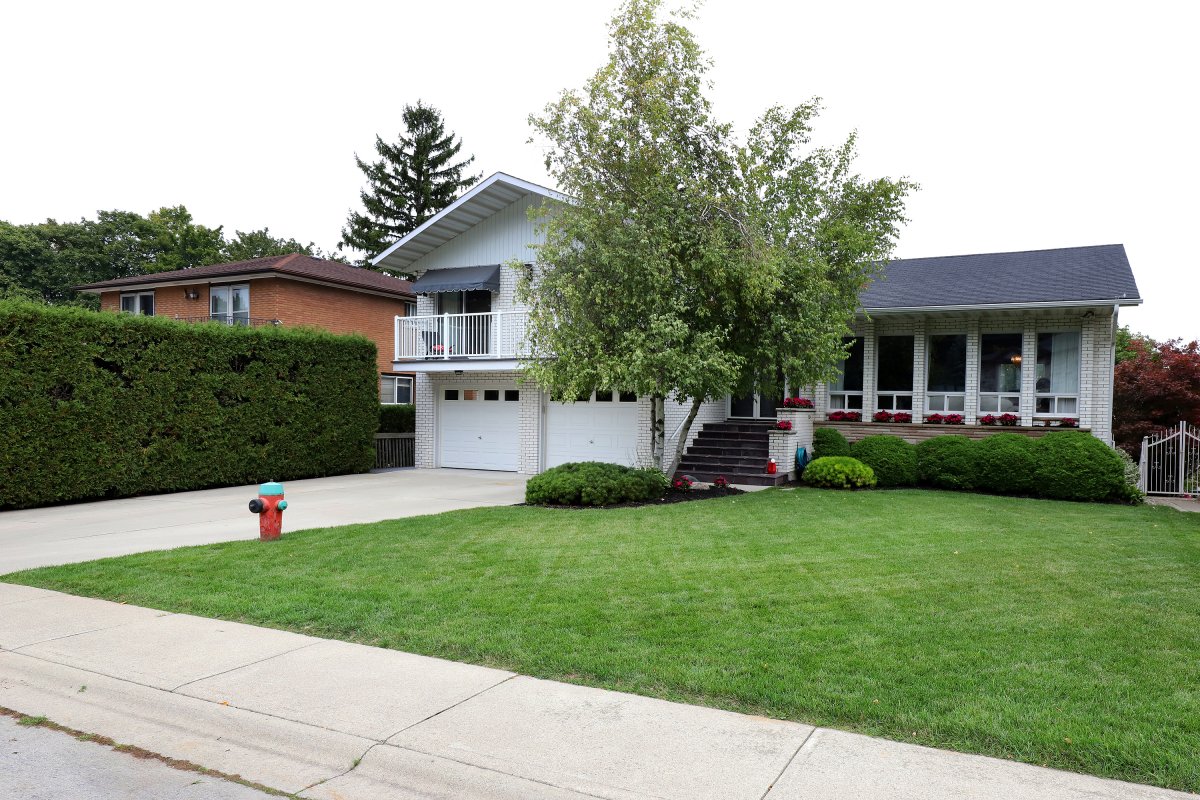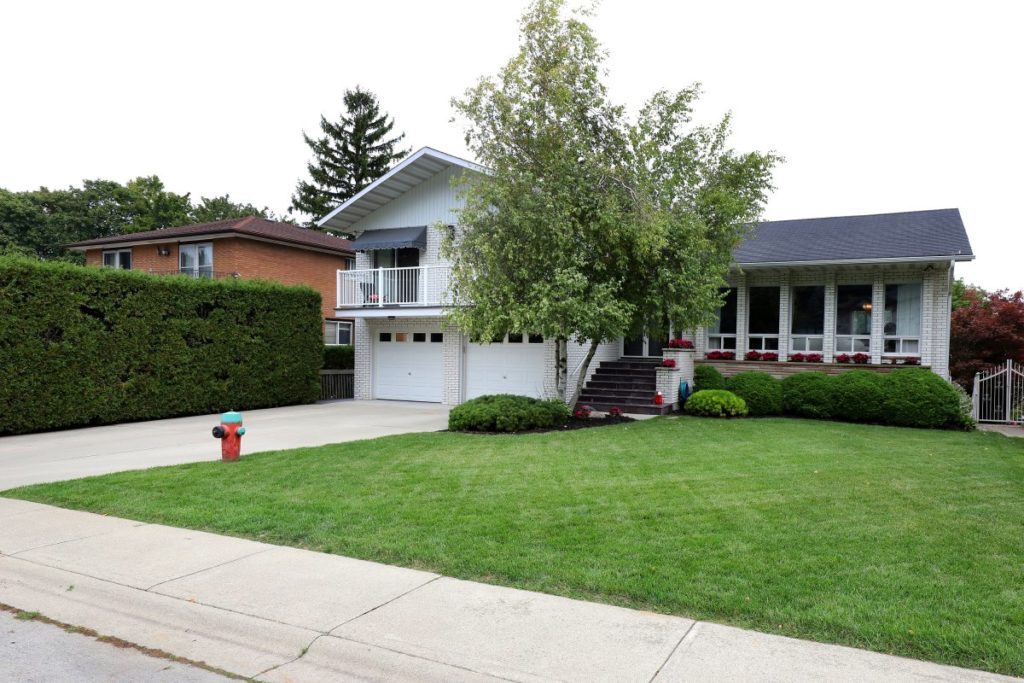 16 Leslie Drive, Stoney Creek, Ontario
The ultimate stay-cation home is yours for the taking!
$1,368,000
A large indoor pool and sauna, hot tub and a recreational/sports area at the rear of the yard, great for a hockey rink, tennis, badminton or soccer are just some of fabulous features of this incredible property! Located on a quiet cut-de-sac, 16 Leslie Drive is nestled on to the Stoney Creek Bench with a view of Lake Ontario and featuring a 291 foot deep, treed lot.
Behind the beautifully landscaped rear yard, go exploring in your slice of the world biosphere reserve, the Niagara Escarpment.
Inside this fully bricked, custom built home, you'll find 4 bedrooms, an office with an optional separate entrance, a large living room, an even larger family room with a wood burning fireplace, plus a 450 square foot rec room! With sliding doors in the kitchen, dining room, rec room, pool area and Master Bedroom, there are many places to enjoy your morning java with a view on the balcony. This home is flooded with natural light and has ample space for every personality and occasion. The spacious indoor pool area comes with its own HVAC and air exchanger, with the pool pump and equipment neatly tucked away in the outdoor pump house.
Conveniently located mere minutes to Old Stoney Creek, the GO and the QEW.
This home is truly one of a kind! Don't miss out!
Call Henk at 905-932-8453 or Emese at 416-886-7050 for more details!
Managing the Emotions of Selling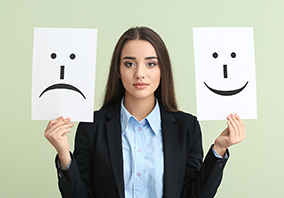 For some people, selling a home can be an emotional roller-coaster ride. In addition to the process of selling your property, buying a new one, and moving, you're also saying goodbye to a neighbourhood and a home.
But there is plenty you can do to smooth out the ups and downs. Here are some ideas:
Make sure you know all the steps involved in the selling process.
Don't overschedule. You don't want to become exhausted, so don't try to do everything at once.
Talk to family members about how they feel about selling and moving. Allow concerns to be aired so they can be addressed.
Young children, especially, can feel emotionally attached to a home. Think of ways to make the transition easier. For example, have them draw pictures of how they'd like their new bedroom to look.
Selling and moving can, at times, be disruptive to the household routine. As much as possible, try to remain consistent with mealtimes, family events, etc.
If possible, get the help you need. Consider hiring a cleaner, home stager, contractor or other professional. Yes, it costs money, but it will help make things less stressful.
As with any large project, knowing the steps involved in selling your home and planning for them appropriately will make the process more enjoyable and less stressful.
Questions to Ask When Buying a Fixer-Upper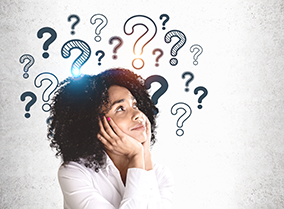 If you're thinking of selling your home and buying a new property, you might come across an opportunity to purchase a "fixer upper". In fact, the home might be priced based on its need for work.
Should you buy that "fixer upper"? That can be a tough decision. Here are some questions you should consider:
Should you buy that "fixer upper"? That can be a tough decision. Here are some questions you should consider:
What repairs need to be done?
Are there any major items that will need to be replaced soon, such as the furnace?
What renovations are needed? How much, realistically, are those going to cost?
How much of the work can you do yourself?
How long will it take for the improvements to get done? (How long will you need to live with drywall dust?)
How does the price of a comparable "move in ready" property compare to this one?
Of course, before considering purchasing any property – especially one that needs work – you should get a professional home inspection. It will uncover any issues you can't catch during a viewing. Ultimately, you'll have to weigh the pros and cons before buying a fixer upper. 
Notable, Quotable, Quotes!
"The way I see it, if you want the rainbow you gotta put up with the rain."
Dolly Parton
"Great works are performed not by strength, but by perseverance."
Samuel Johnson
"It's not what you look at that matters, it's what you see."
Henry David Thoreau